The IVG 2400 Disposable Vape Kit is a revolutionary designed single-use vaping device, cleverly incorporating the use of four mesh coil constructed 2ml capacity pod cartridges, filled with 20mg nicotine strength nic salt vape juice to deliver up to approximately 2400 puffs per device.
Simply load the 1500 mAh battery capacity device with all four flavoured eliquid pods, align the top rotating mouthpiece cap, and you are good to vape!
This unique pod vaping system is available in a choice of 26 different flavours, made in the UK from one of the leading e-liquid manufacturers, IVG. Also, available are four devices which come with four different flavours in the pack, allowing you to switch between flavours, all within the one device.
Puff counts are approximate and dependent on the length of draws on each use, with significantly lower puff counts found if longer draws are taken.
To order multiple flavours/devices, do so by selecting each desired flavour and quantity, and adding that flavour to the cart, then repeating for each additional flavour.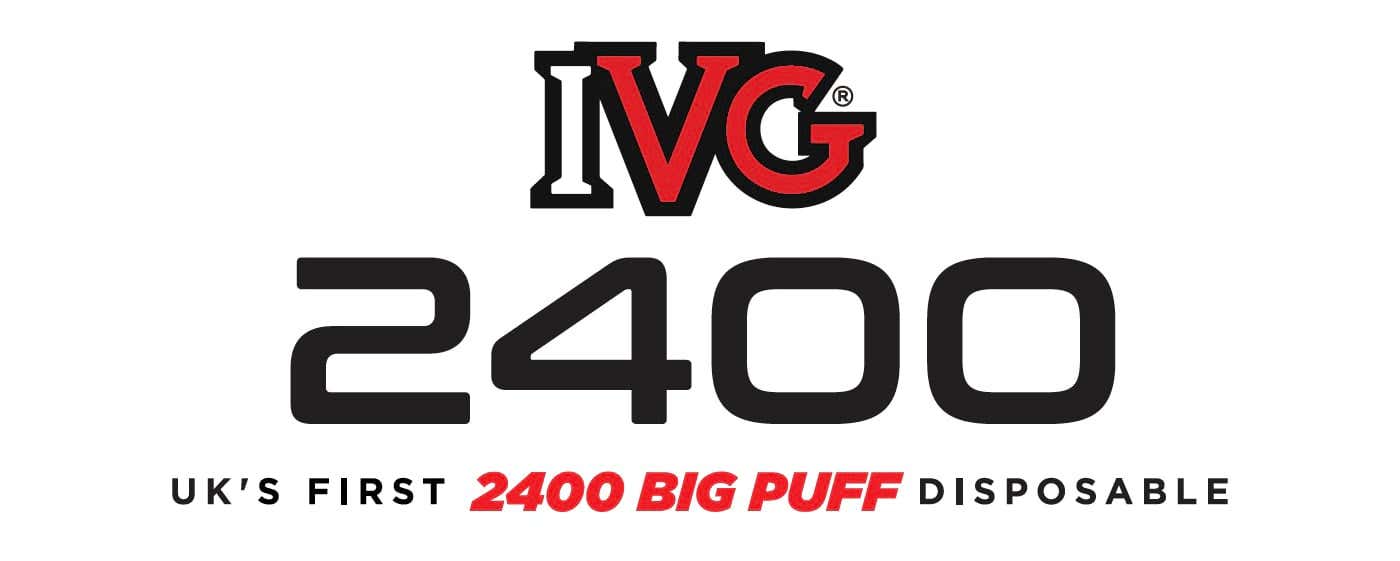 Revolutionary
Supplied as one device, offering up to 4 times as much use as the common single-use disposable.
Big puffs, big savings
IVG's 2400 disposable vaping system can offer huge savings, comparable to a common single-use 600 puff disposable device on the market.
When one e-liquid pod is depleted, there is no need to search around for another single device to use, just simply switch to the next pod within the same combined device, with up to four different eliquid pod cartridges, offering the ultimate in convenience.

Features and Highlights
Each e-liquid pod cartridge contains 2ml of 20mg salt nicotine vape juice, which is vaporised over a mesh constructed coil, using the in-built 1500 mAh battery.
Mesh coil construction for full and intense flavour delivery
Up to 2400 puffs, for ultimate convenience
20 mg (2%) nicotine strength
1500 mAh capacity battery
The choice of 4-in-1 flavour devices which allow you to switch between four different flavours of pod cartridges